"…Souls are simple! We just want to love and be loved!  It's this love that knows no boundaries. 
It's as humans that we complicate our lives…"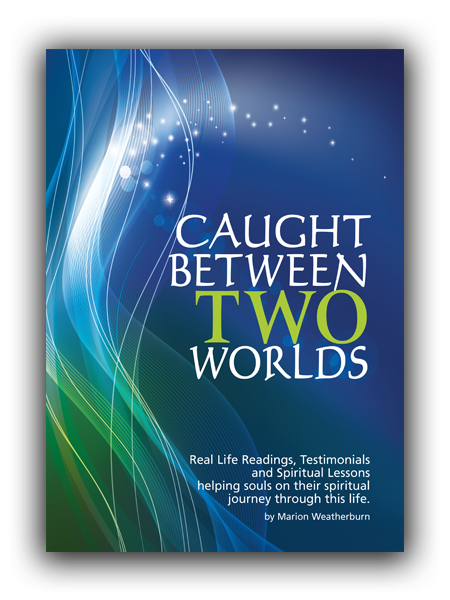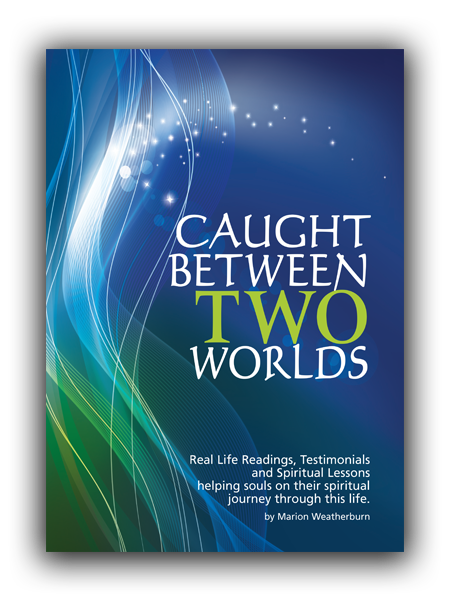 This book is the true of Internationally Accredited, Australian Psychic Medium, Marion Weatherburn who has used her gift time and again for good. Not merely because she could, but because she felt a responsibility to do so.  This is her "Soul's" purpose in life.
In her first of three books, "Caught Between Two Worlds (CBTW), Marion Weatherburn invites you into her life as a naturally gifted Psychic Medium. Marion involves the reader at every turn, teaching how things happen for her and taking the mystery out of it all by sharing how things happen for her. By doing so, Marion encourages you to apply the same principles in your own lives so that you to may feel the joy and love receiving messages and Gifts like Marion does can be!
 Caught Between Two Worlds is:
Part Memoir ~ Marion tells the Reader about how she discovered, explored and then accepted her Psychic Gifts
She then shares over 30 true psychic Readings each followed by a testimonial given by the person she Read for
In the last third section of her book Marion shares her Spiritual words of wisdom and teaching
In CBTW, Marion teaches us that we are all Souls. It's the body that dies. Souls live on.
Throughout her book, Marion explains how she receives her psychic information and teaches us how we can do it for ourselves too as it really IS such a normal part of life!
Psychic Mediums are a misunderstood people. Being a Psychic Medium is equal parts exhilarating and challenging. If it's a Gift you have, then you will understand the title of being "Caught Between Two Worlds".
This book is also an account of the emotional and psychological toll possessing a Psychic Gift can have on a person, their lives and loved ones.
Marion has given comfort, clarification, guidance, direction, closure and understanding of a Spiritual nature through 4312 Psychic Readings during her 35 years initially as an undiscovered Psychic Medium Reader.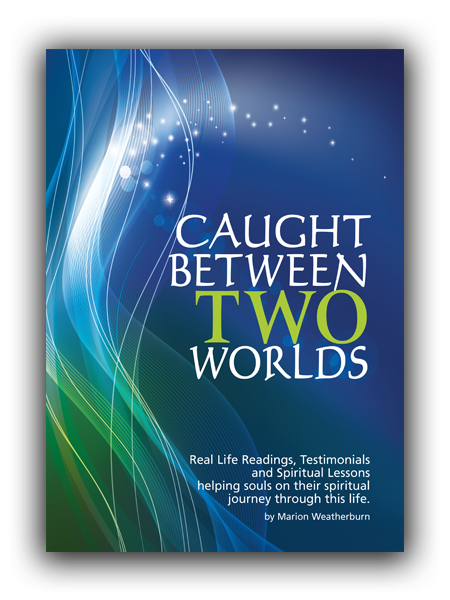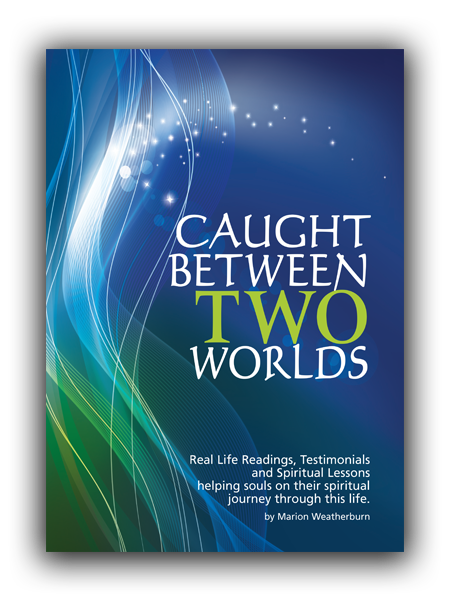 Marion discovered her Psychic Gift early in life. She explored it as an adult and in her story "Geraldton in Wartime" where she stood at the actual gravesite of a Gentleman that had come through one of her Psychic Mediumship Readings,  Marion knew she had to finally accept her Gift that and that she was indeed meant to do this very special and blessed, Spiritual work.
We all search for "what we are meant to do in life!"
Marion has found it and lives it every day.
Consider for a moment what it would be like if you too could communicate with those passed away before us and benefit from their Spiritual wisdom to help you here in this life, now, where it really counts!
We all can, we just have to listen and know what we are listening for. Marion teaches us how.
Internationally accredited as a Professional, Marion shares her amazing personal journey, along with a collection of real life psychic readings complimented by testimonials, spiritual teachings and insights to the Reader.
Marion is a truly compassionate, accurate and insightful Psychic Medium, Spiritual Reader and Teacher. You will come to her as a stranger and leave as a friend, such is her nature and ability to connect with all, both in the physical and Spiritual worlds.
Marion also works very closely with troubled, yet gifted Children, Teen "Angels", their parents and teachers helping them to all understand their roles in this life. By working on a Soul level with these children that mainstream pharmaceuticals, schools and counselling somehow cannot seem to help, something extraordinary happens.
Marion has chosen 30 readings for this her first book. Each story is a true account of these readings, complimented by the testimonial given by the person she read for and also the spiritual meaning uncovered, each one different.  Each story has been carefully chosen for the heartfelt and inspirational message within. Messages of hope, closure, guidance, clarification, direction, inspiration, humour, understanding, enlightenment and love.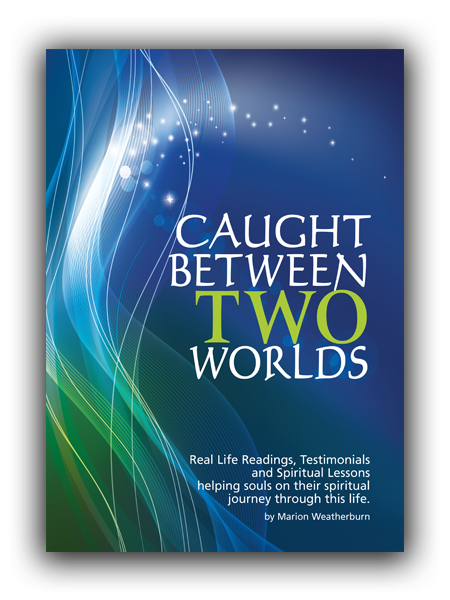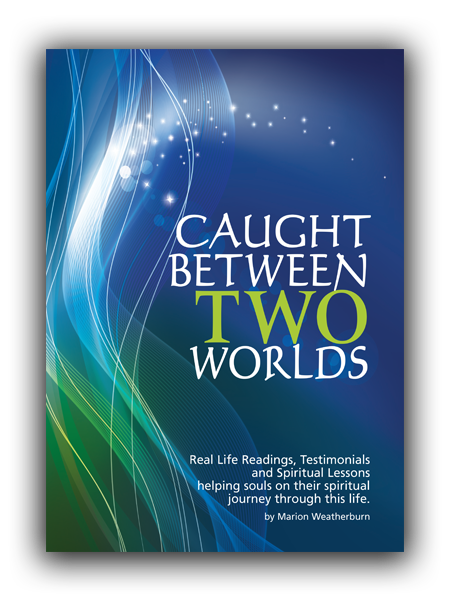 In this book you will learn more about the genuine nature of the ability to communicate with the Spirit world, not just another talk-to-the dead gimmick often seen at markets and fairs.
Learn and gain inspiration from the spiritual teachings that have come from her incredible ability to connect with both physical and spiritual beings.
Marion has helped thousands of people already and through her book will comfort your heart as she guides you every step of the way so that you too can stay in touch with those you love and those that love you!
Caught Between Two Worlds is available from all good book stores ~ Just ask them to check their computer systems if they do not have it on the shelf! Caught Between Two Worlds is also available online or through this website in the "Store" section. Thank you.
If you have read CBTW and would like to leave feedback, that would be terrific and we will include it in the Testimonial section of this website. Thank you.
"Marion has touched the lives of those in her book, let her also touch yours!"