Caught Between Two Worlds
Souls are simple. We just want to love and be loved!  It's this love that knows no boundaries. 
It's as humans that we complicate our lives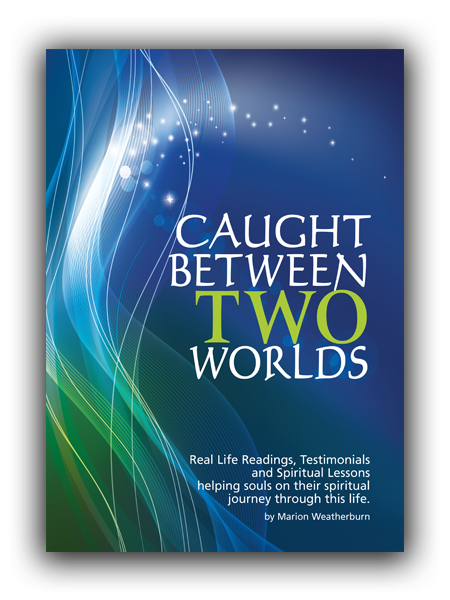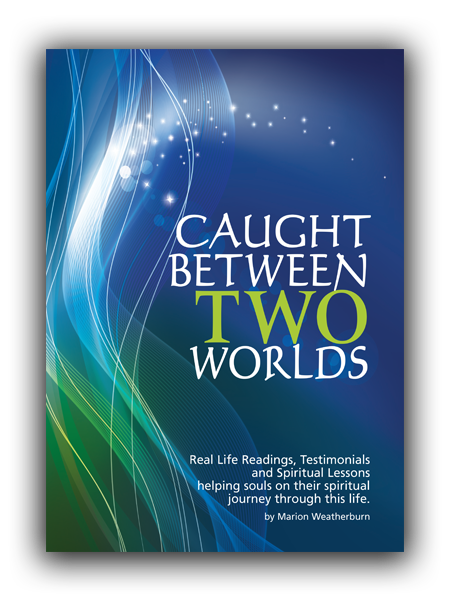 Caught Between Two Worlds contains the accounts of internationally accredited Australian Psychic Medium Marion Weatherburn. Over the years, Marion has used her gift time and again for good. Not merely because she could, but because she felt a responsibility to do so.  It's her soul's purpose in life, and the fruit of that work is revealed in the pages of this book.
In her first of three books, Marion invites you into her life as a naturally gifted Psychic Medium. She involves the reader at every turn, explaining how things happen for her and taking the mystery out of it all by sharing how what it feels like to have this gift. Marion also encourages you to apply the same principles in your own lives so that you too may feel the joy and love receiving messages brings!
Caught Between Two Worlds is: 
A Memoir – Marion tells the reader about how she discovered, explored and then accepted her Psychic Gifts
A Diary – She then shares over 30 true psychic Readings each followed by a testimonial given by the subject
A Text Book – In the last third section of her book Marion shares her Spiritual words of wisdom and teaching
Psychic Mediums are a misunderstood people. Being one is equal parts exhilarating and challenging. If it's a Gift you have, then you will understand the title. If you're curious about whether you might have these gifts, this book will also serve as a test for you. But in that way, it is also an account of the emotional and psychological toll possessing a Psychic Gift can have on a person's mental health, their lives and loved ones. 
"Marion has touched the lives of those in her book, let her also touch yours!"