When is a "Name" a person or a place or a thing or a street sign? Now I know!
Yesterday I gave some information in a Reading that ended up being confirmed by Google Maps! Its all about "Signs!" and I'd like to share it with you.
I've decided to start sharing some of my "Readings" with you because I believe we can all tap into our inner knowing to some extent ….  we just need to pay better attention to what we "get" with all our "senses."
When I do Readings, I write a lot. That's because I get a lot of visual information and a lot of audible information and by writing things down, I am able to map out messages. I always wish that I had a USB port in my head so that I could simply "download" a Reading. This way you could interpret  the information for yourself rather than me trying to interpret it for you as it fits into your life.
Yesterday's Reading was no different.
Yesterday the name "John" was very significant for the person I read for. I received it immediately, as soon as I held her gold ring. At the time,  I thought it peculiar that I couldn't see a person, or pick up a person's energy belonging to a "John". To me, John didn't exist. Not that he'd passed, he simply didn't exist.
That's because John was a street sign!!! (See "John Street highlighted on the map below). One of the questions I was asked was "Where can you see me living?" So, I drew the map below.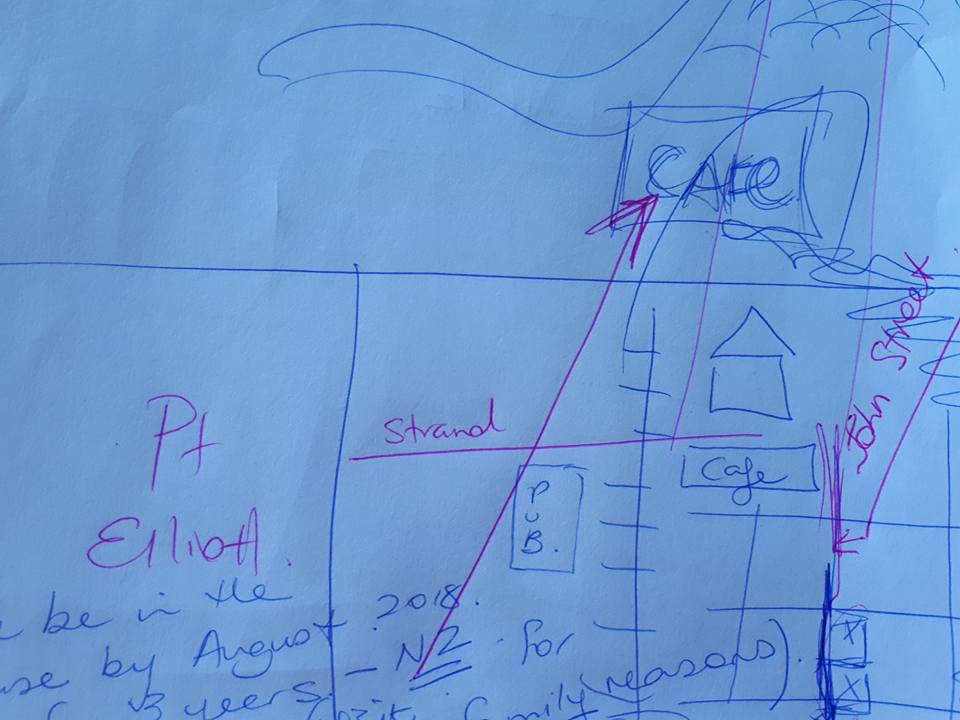 After I'd drawn the map, I couldn't help myself but check Google Maps as to whether there was indeed a "John" Street in Port Elliott. Lo and behold there was…. Almost in the exact spot I'd "seen" it in the Reading! (see below)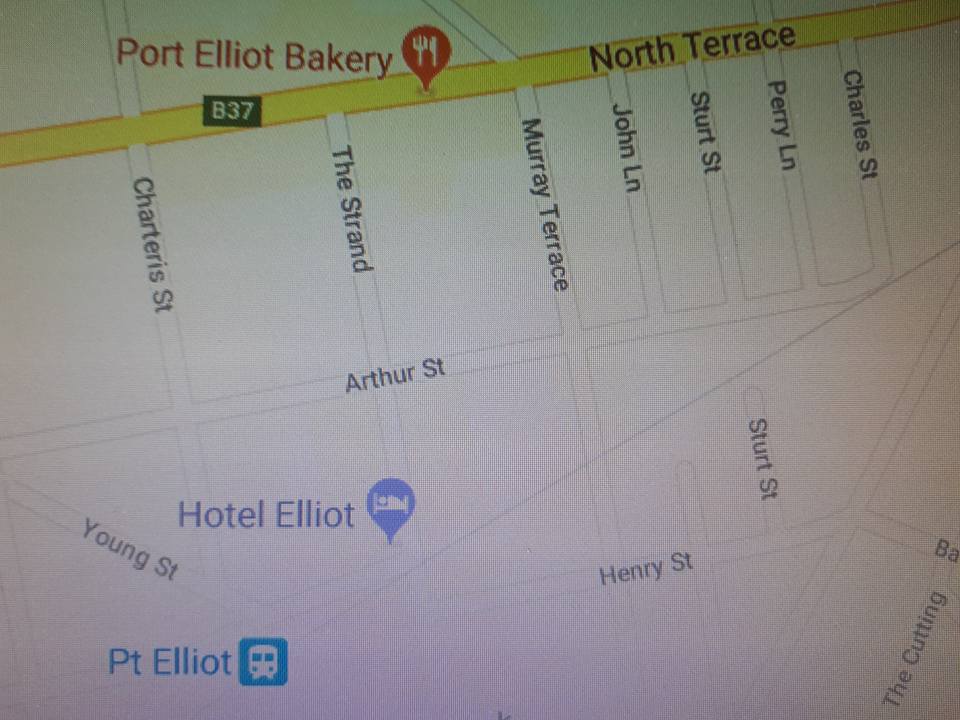 When I saw that it was indeed a real place on a real map, I squealed with excitement! You gotta remember that this is exciting for me as well! My guest thought it was very bizarre and promised to go check it out on the way home. I also told her that I "saw" a grey and white house near the house that would be coming up for rent. My guest had arrived in South Australia from New Zealand just 3 months earlier.
As the Reading ended, my guest told me she was going to go to the place on the map. She told me that she had been through that area and would really love to live there. So she headed off on a mission to see if this information was accurate. Which it was. About an hour later she facebook messaged me saying:
"There are 2 little houses both different shades of white and grey side by side – next to the train tracks on
John Lane, which is also a street which curves to the left…you could be onto something here! Bizarre!
This Reading taught me that sometimes the Universe likes us to piece the information together. Whilst I received the name John at the beginning of the Reading, it wasn't till 2 hours later that the meaning came clear.
Watch for the "Signs" in your own life!
They will be in the most unlikely of places…. But they are there!
Blessings,
Marion