*  This truly wonderful story is an excerpt from my book, Caught Between Two Worlds *
On 11 November 2015 (11.11.2015) I was invited to do a Psychic Reading for a lovely woman named June Rose who lives in Encounter Bay, South Australia. I had never met June before and only spoke with her briefly the week before to make the appointment and to take her address.
On arrival at June's home, I was warmly welcomed and invited to take a seat on a lounge. June went to the kitchen to make morning tea. As I sat on the lounge, a small Gentleman in a tight, strict blue uniform with a hat sat next to me. The uniform looked to be of military style.
"Hi," I said to the Gentleman.
"Hello," he replied.
I said to him, "Do you know June?" To which he replied, "Yes, I do".
"May I ask your name and connection to June please?" I asked him.
"My name is Charles Patching but June would know me as Chas. That was how her father knew me. I was her father's best friend. June feels like a daughter to me. I never had a daughter."
The feeling of love that came through Chas' visit was like no other love I had ever felt before. It filled me from head to toe. I was covered in goose bumps.I was surprised at how quickly Chas had appeared. I turned to check if June would be much longer, naturally I was eager to tell her about her guest, but when I turned back to talk to Chas, he had gone.
It was at this point that June walked in and saw a look of bewilderment on my face. She asked if I was ok, to which I replied, "Yes, but I think you've just had your first guest for today."
June sat quietly and listened as I explained Chas' visit. Her eyes filled with tears. She told me the story about the relationship between Charlie 'Chas' Patching and her father Clarence 'Sam' Rose. Charles Patching was her Dad's best friend, she confirmed. They were in the Air Force together, based at Pearce Air Base (WA). At one point during World War II, Clarence had just flown five marine coast watch missions in a row. When he landed at Geraldton Air Base, his Lieutenant told him he had to go up again. His best friend, Chas, said to him, "Let me do this one mate." The two of them agreed to flip a coin. Chas won the toss.
The flight left Geraldton Airport at 05:57 am on 15 March 1943. Unfortunately, the plane struck heavy fog and turned around to return to the airport. The pilot, Donald Ashby Waite, had misread the valleys on their map and soon after, the plane smashed into a hilltop ridge at Yetna, Geraldton.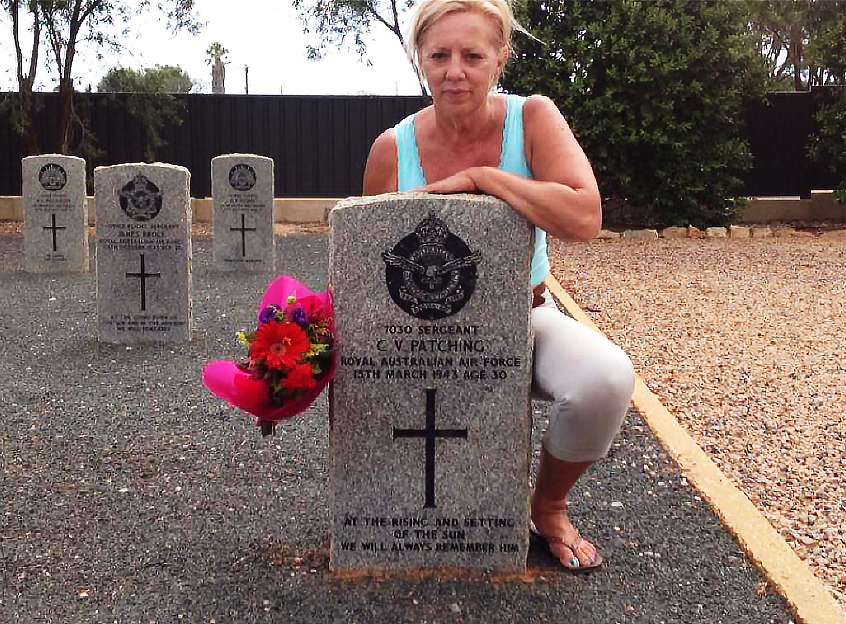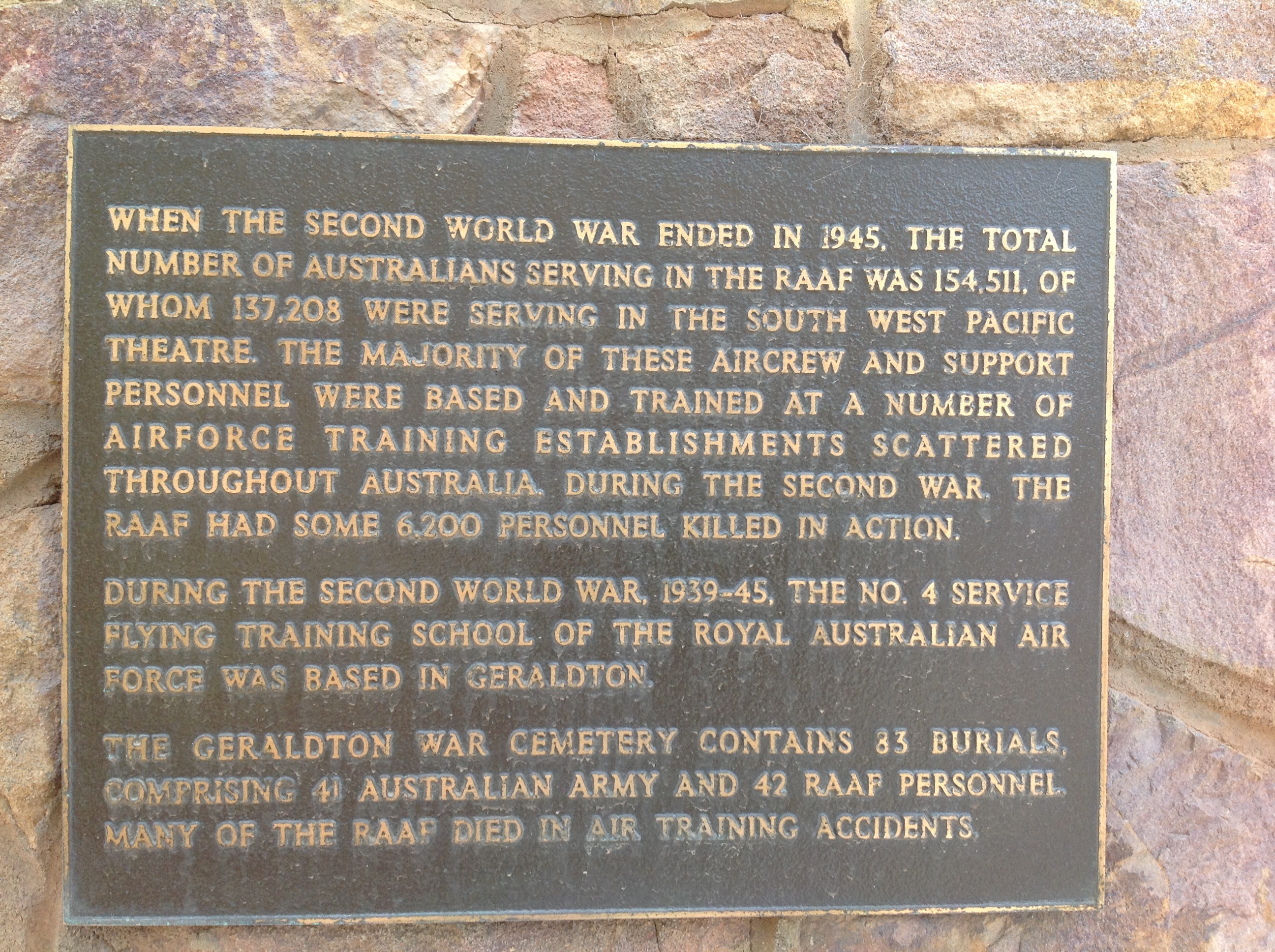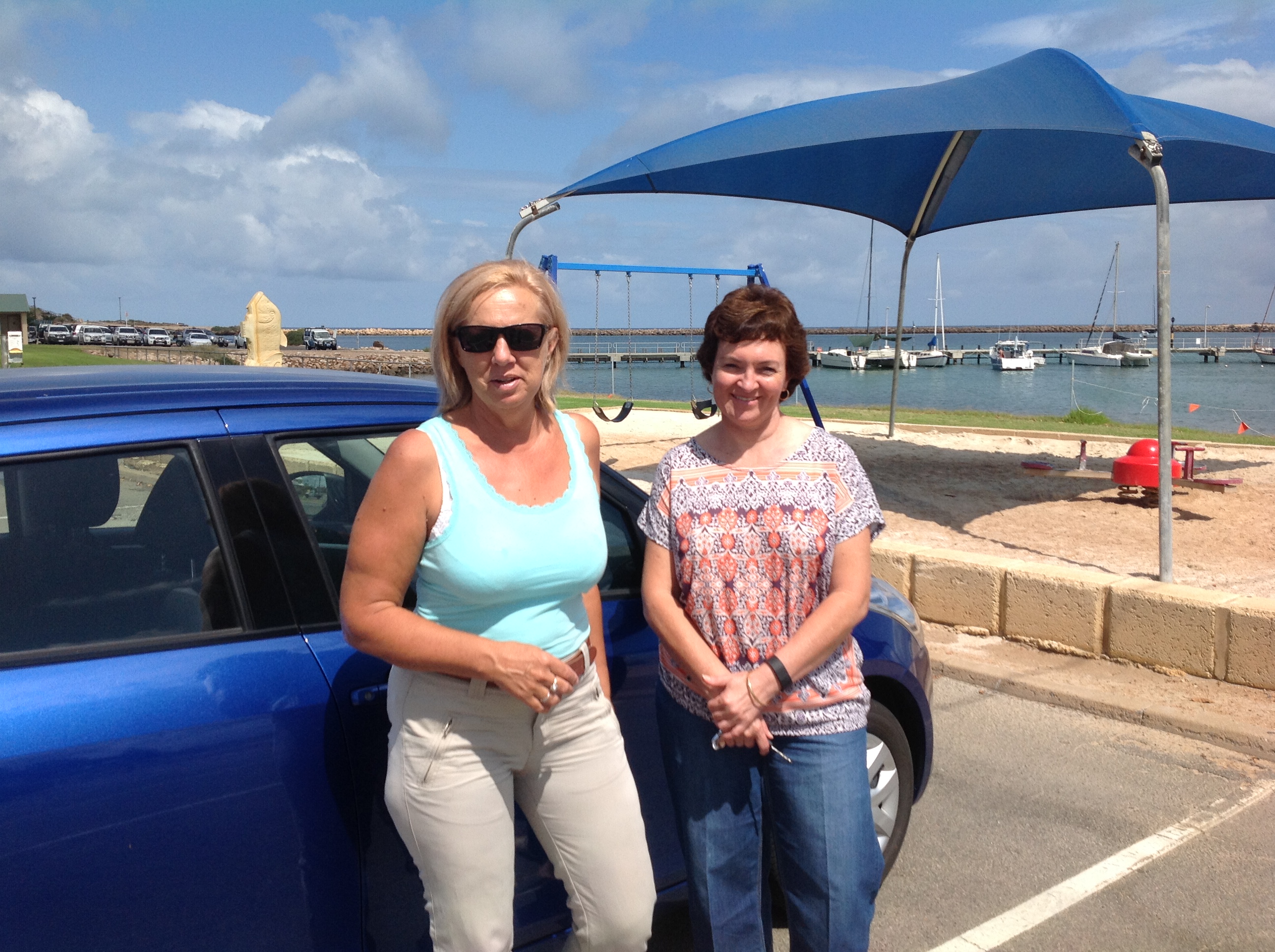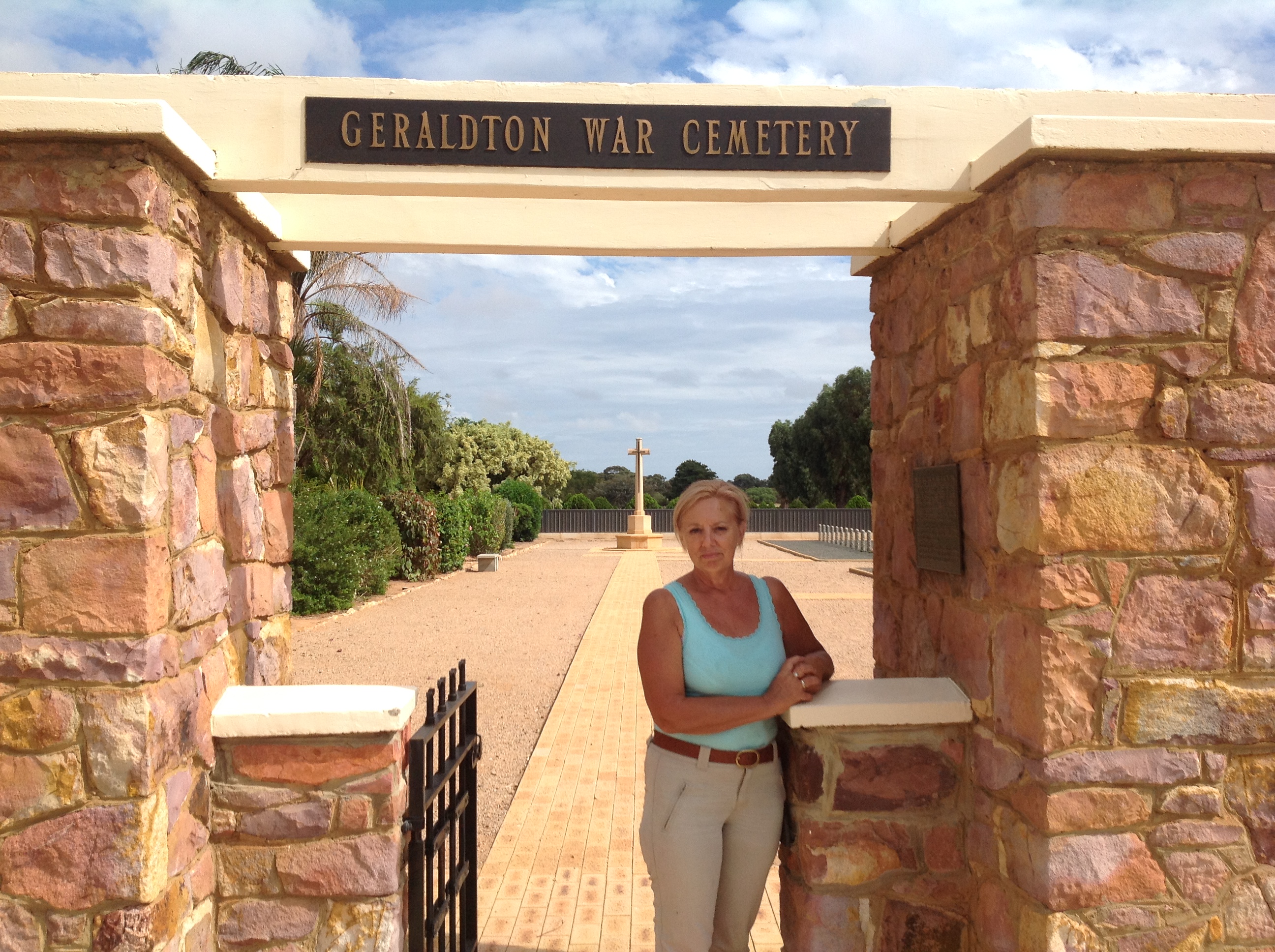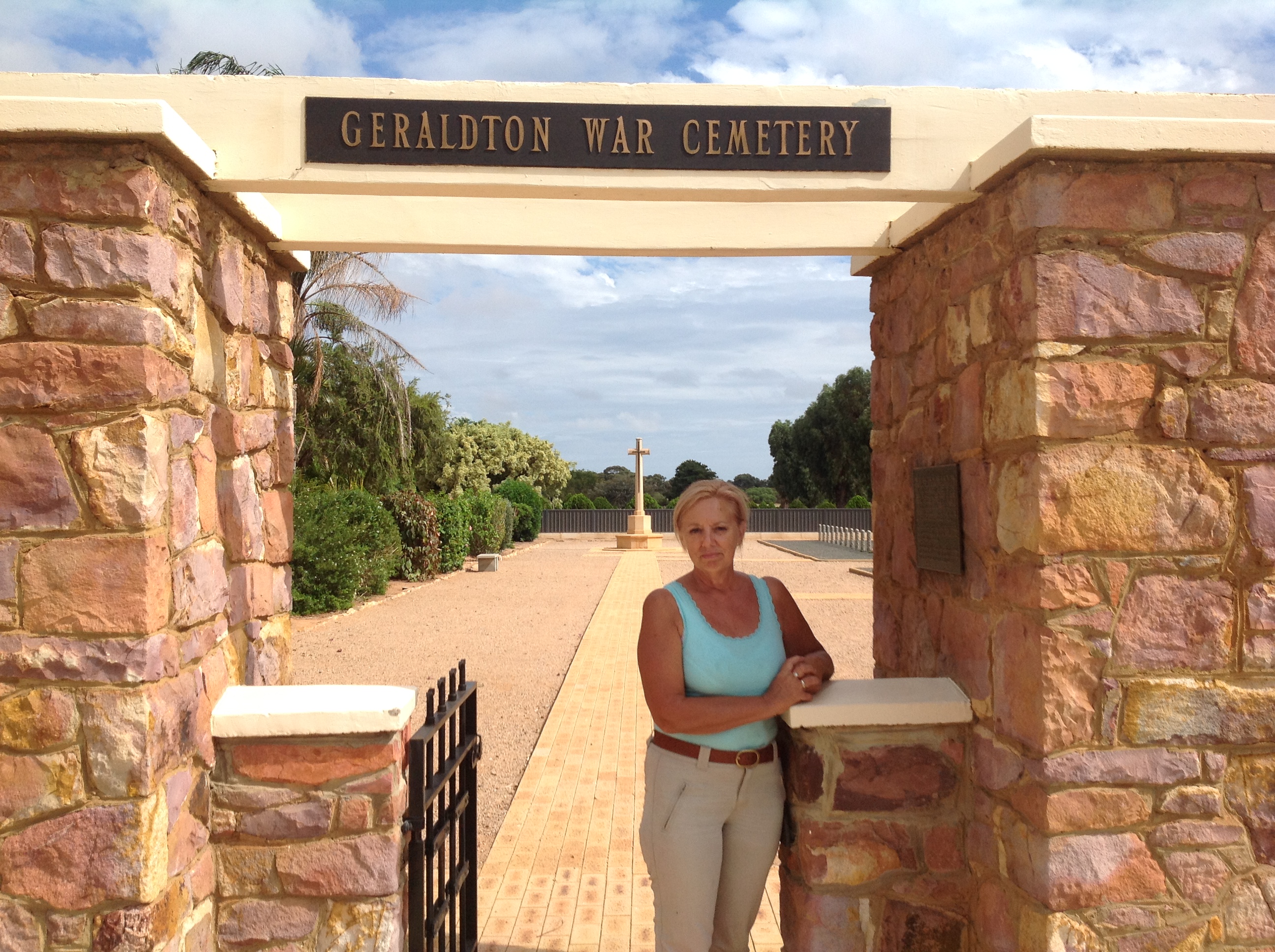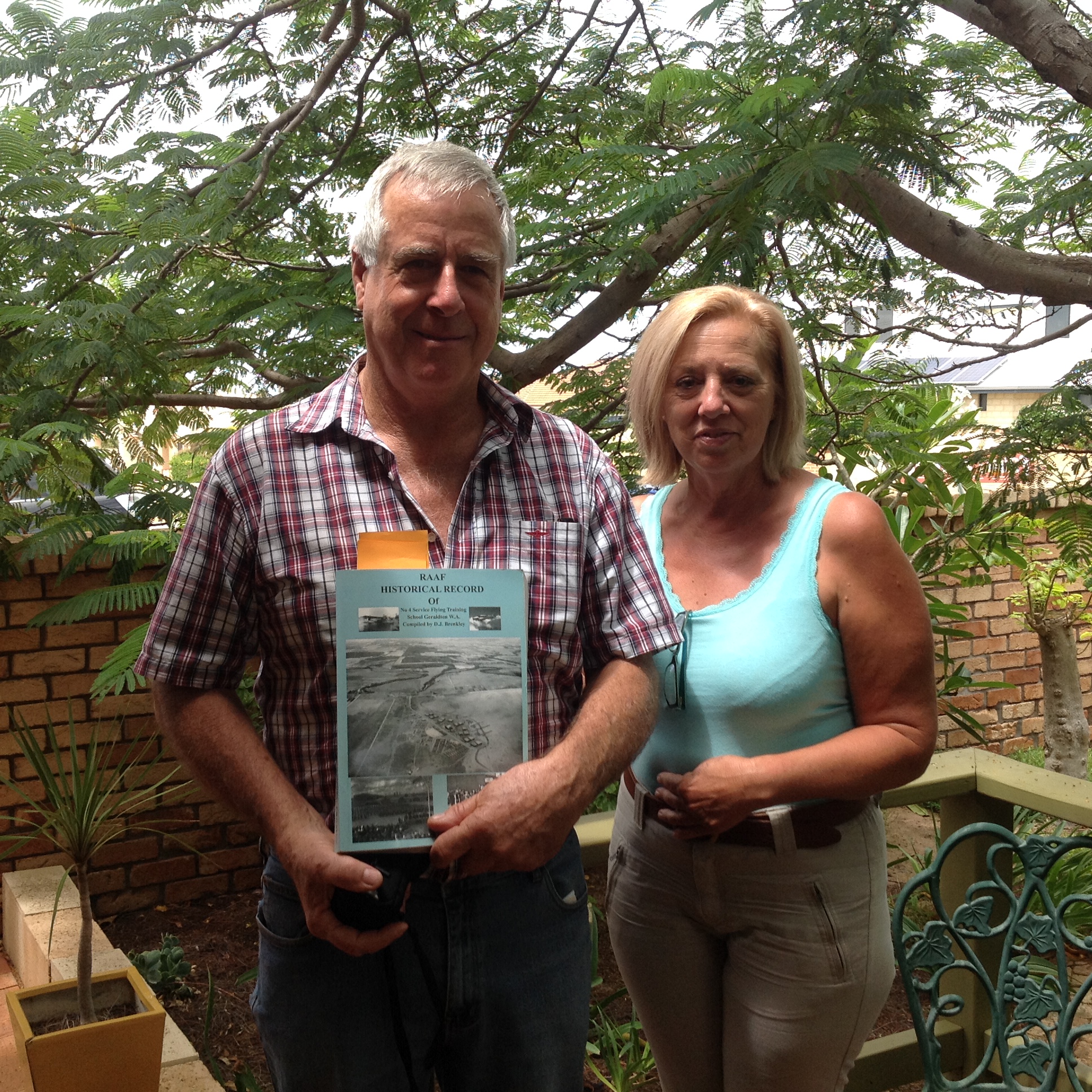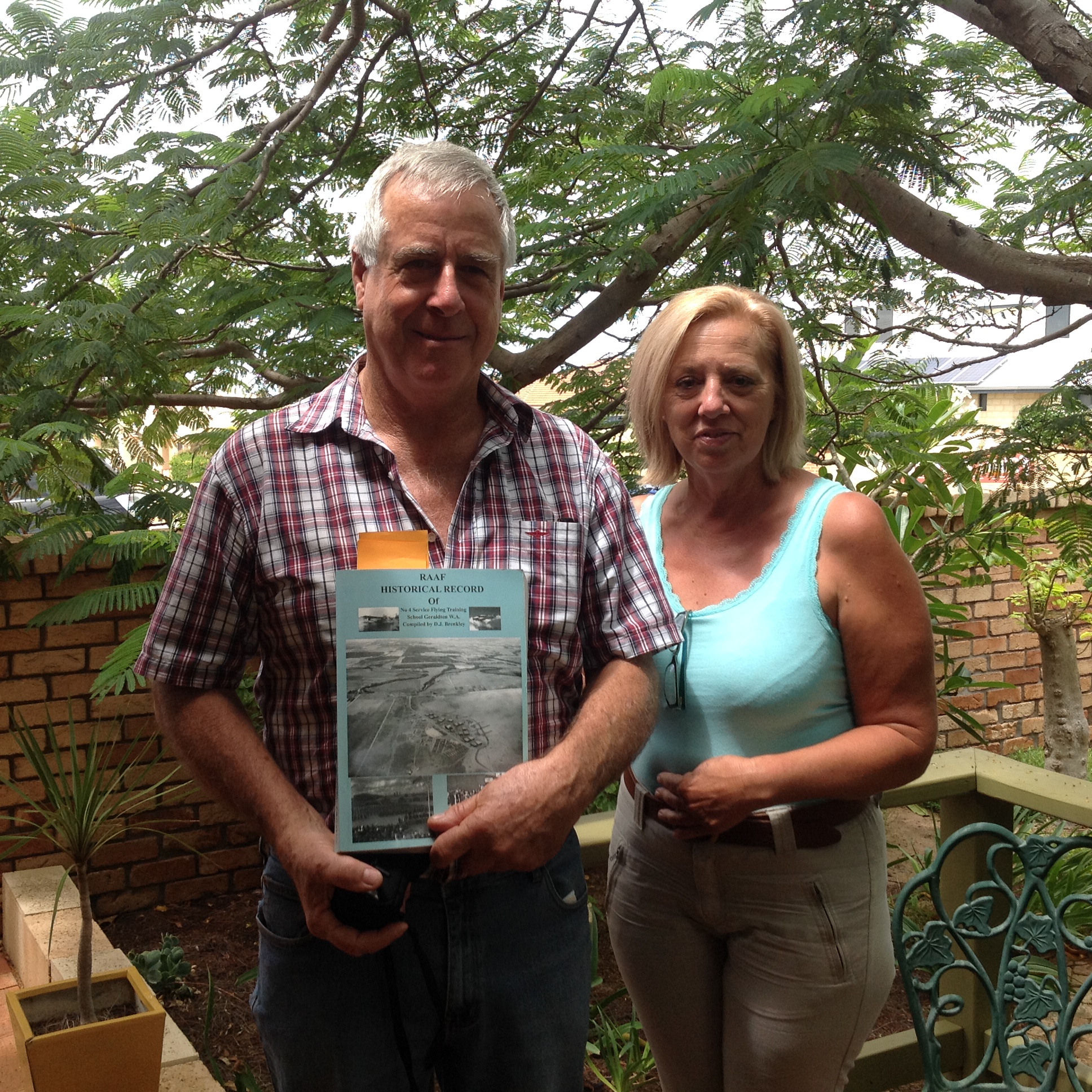 All eight men on board perished that morning. Sam joined the team assigned to pick up the remains of his best mate and crew.
June said to me, "Marion, do you know what day it is today?"
"Thursday," I said.
Smiling she said, "No, it's the 11th of the 11th. It's Remembrance Day! Look at the time – 11:00am. This is the time we remember our lost soldiers. I would not be here today if it had not been for Chas flying on behalf of my Dad that day. My father telegrammed me in November every year to ask me to remember and honour his best friend on that Day. Today is also my Dad's birthday."
This felt very special, if somewhat surreal. How wonderful that Chas came through as proof of life after death for June that morning. It gave her the kind of comfort and closure that she'd never been able to experience before.
June said, "Marion, there's one regret I have in life and that is that I will never get to lay flower's on Chas's grave. It makes me so sad."
"June," I said, "I will find out where they are and do this for you on your behalf. It will be my honour."
Together with June's help, we contacted the War Museum in Canberra who gave us all the details of that fateful flight and the crew on board. They put me in touch with the Geraldton Museum and Mr Robert Bandy. It was Robert's job to lay memorial plaques at all of the crash sites around Geraldton. Many years ago, there was a flying training school in Geraldton and consequently, many crashes.
The Australian War Museum also provided us with copies of various documentations including a copy of the letter to Mrs Patching advising of her husband's crash. For privacy sake, a copy of this has not been including in this article but is available for viewing.
When I rang Robert to ask him if he had any details or knowledge about the crash on 15 March 1943 at Yetna, he told me he knew it well as it had been written in a local history book about the area. I told Robert I was coming to Geraldton and would like to meet with him. He agreed to meet us and said he would even take us to the crash site.
It's nice to think about simply going where life leads you. In my line of work, I really have no choice. That's the only way I know how to live. It's not always comfortable, but it's often exceptionally rewarding. This was one of those times. I had gone from June's Reading, speaking to Chas, to visiting his crash site. My life is weird, but most certainly wonderful. I knew this was a completely new chapter in my life as a Psychic Medium. This was no longer my imagination, it was real.
I visited Geraldton in February 2016. We met with Mr Robert Bandy, Historian at the local Geraldton Museum. Robert had been instrumental in locating and mapping the majority of the plane crashes that occurred in and around Geraldton and Northampton for the Historical Society. He had actually pegged the site of the A9173 crash some years prior in the hope that someday a plaque could be erected in memory of those that lost their lives. To date, that plaque does not exist.
Robert showed us a book entitled The RAAF Historical Record of No 4 Service Flying Training School. On page 257 of that book, Robert showed us two photographs of the crashed Beaufort Bomber on top of the ridge at Yetna. There is a short description alongside the photographs and a Record Log of the flight on the next page. To see the photographs was quite chilling. This Reading was becoming more real than any before.
Robert kindly took us the 20 minute drive to a remote, harshly landscaped hilltop just east of Yetna. We climbed the hillside to arrive at the staked site surrounded by shards of metal and burnt Perspex shrapnel. Robert picked up some pieces of shrapnel and handed them to me saying I could keep them and to give some to June back in Victor Harbor, South Australia.
Robert, Jennifer and I all walked off in various directions absorbed in our own thoughts and prayers. I took myself off to an area where I could absorb the energies of those whose lives perished on that hilltop. It's in trying to describe moments like this that my words fail me worst. I couldn't begin to describe my feelings on that hilltop in Yetna.
I quietly prayed for those lost Souls and their families that never got to grow old with them. I honoured their souls and sacrifices on that remote cliff that day on behalf of their families.
Back in SA, I bought a heart shaped box and took the pieces of shrapnel around to June on the first day of my return. She was overwhelmed.
This whole experience was quite a journey for me. I know that my best friend, Jennifer, also felt the gravity of what we were doing there that day. There are simply no words to describe the emotion and honour we both felt.
I can't say with any scientific exactness that June's reading proved the existence of an afterlife. I guess it all comes down to whether you believe that I actually saw Chas or not. June's testimony should be enough to show you that I knew nothing about her before arriving at her house. And let's face it, people who have actually gone mad don't usually provide such specific and relevant information.
Testimonial from June
Dear Marion, how truly beautiful and so clever you are. The dedication, the accuracy of names, and how amazing to know Charles Patching really was able to heal by connecting. I thank my late father for all the information given to me throughout the years. Of course, as children we cannot possibly fathom the extent of pain and suffering our parents go through.
I am so proud to know you Marion, your Higher Self must truly amaze so so many. I sincerely wish you so much love, happiness and true success with all your endeavours throughout life. How loyal, true and honest you were with all your spoken words. No one else knew anything about this. It was all information entrusted only to me by my Father.
Kindest and richest blessings Marion, Love, June Rose.